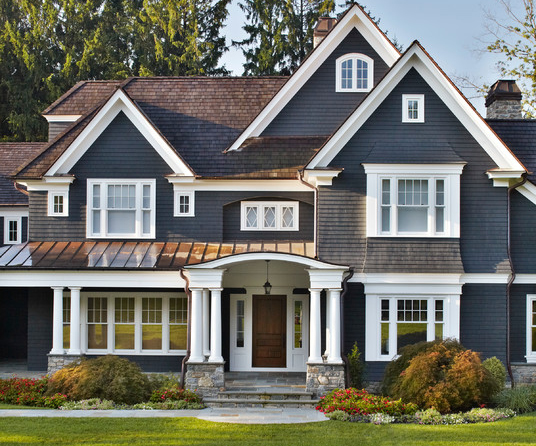 Residential Title Insurance
There are few things more exciting than the feeling of purchasing a home. Whether you're purchasing your first house or your third, buying a new house is a thrilling event, however, you will want the assurance that the property you are buying will be yours. Other than your mortgage holder, no one else should have any claims or restrictions against your home.
The Title is the right to ownership of a parcel of real estate and buildings. Deeds convey title between buyers and sellers, however, not all deeds convey full ownership of the property and real estate can be subject to liens or other encumbrances that limit the rights of ownership.
Residential title insurance is issued after a careful examination of the public records of the county where the home is located. But even the most thorough search cannot absolutely assure that no title defects are present, despite the knowledge and experience of professional title examiners. In addition to matters shown by public records, other title problems may exist that cannot be disclosed in a search. Residential title insurance eliminates any risks and losses caused by faults in title from an event that occurred prior to your ownership of the property.
Intracoastal Abstract offers residential title insurance, providing both lenders and homeowners with security and protection against losses associated with negative occurrences such as forgery, fraud, and unidentified property liens – all problems that will limit a homeowner's access to his property.
Real Estate Services
Services include, but are not limited to: IRS Section 1031 Like Kind Exchanges, Co-op searches, Foreclosure searches, Attorney searches, Last Owner searches, Lien Searches, UCC searches, Bankruptcy searches, Zoning Lot Certificates and Condominium Services.
Judgment Search
A search for judgments and federal tax liens is performed against a given name(s).
Cooperative Apartment Search
A search is performed against the names of the owners of a particular unit, the cooperative corporation and the purchasers (if any) of the unit in the following indices:
Judgments
Federal tax liens
UCC financing statements at the County level
If requested, an UCC-Financing Statement search can be performed at the state and county and state level.
Zoning Lot/Parties in Interest Certification (NYC)
A certificate for recording and New York City Building Department which certifies the parties in interest and tax lot status of a particular parcel.
Last Owner and Lien Search
When provided with the premises location, we will determine the name(s) of the record owner(s), search to date and ascertain whether any liens exist against the premises and owner(s) in the following indices:
Mortgages
Judgments
Mechanics liens
UCC financing statements
Federal tax liens
Lis pendens
Bankruptcy
A search for bankruptcy filings against a given name in the federal bankruptcy courts.
UCC Financing Statement Search
A search for UCC Financing Statements against a given name or names with addresses. This can be performed at either the County or State Level.
Condominium Services
Title backup documents including current title reports, specimen unit policies and related items in connection with submission to the New York State Attorney General's Office.
Foreclosure Search
An examination of title is performed from the day prior to the foreclosure date. A complete tax search is included.